After your purchase of Immerse Gamepack license, you will receive a license code in your email. Please enter that license code to activate your purchased license.
1. Enter your license code by opening the Immerse Gamepack application and clicking on the Upgrade button, then entering your license. Please make sure you are putting in the correct license code, and it will update your purchased license on the Immerse Gamepack app.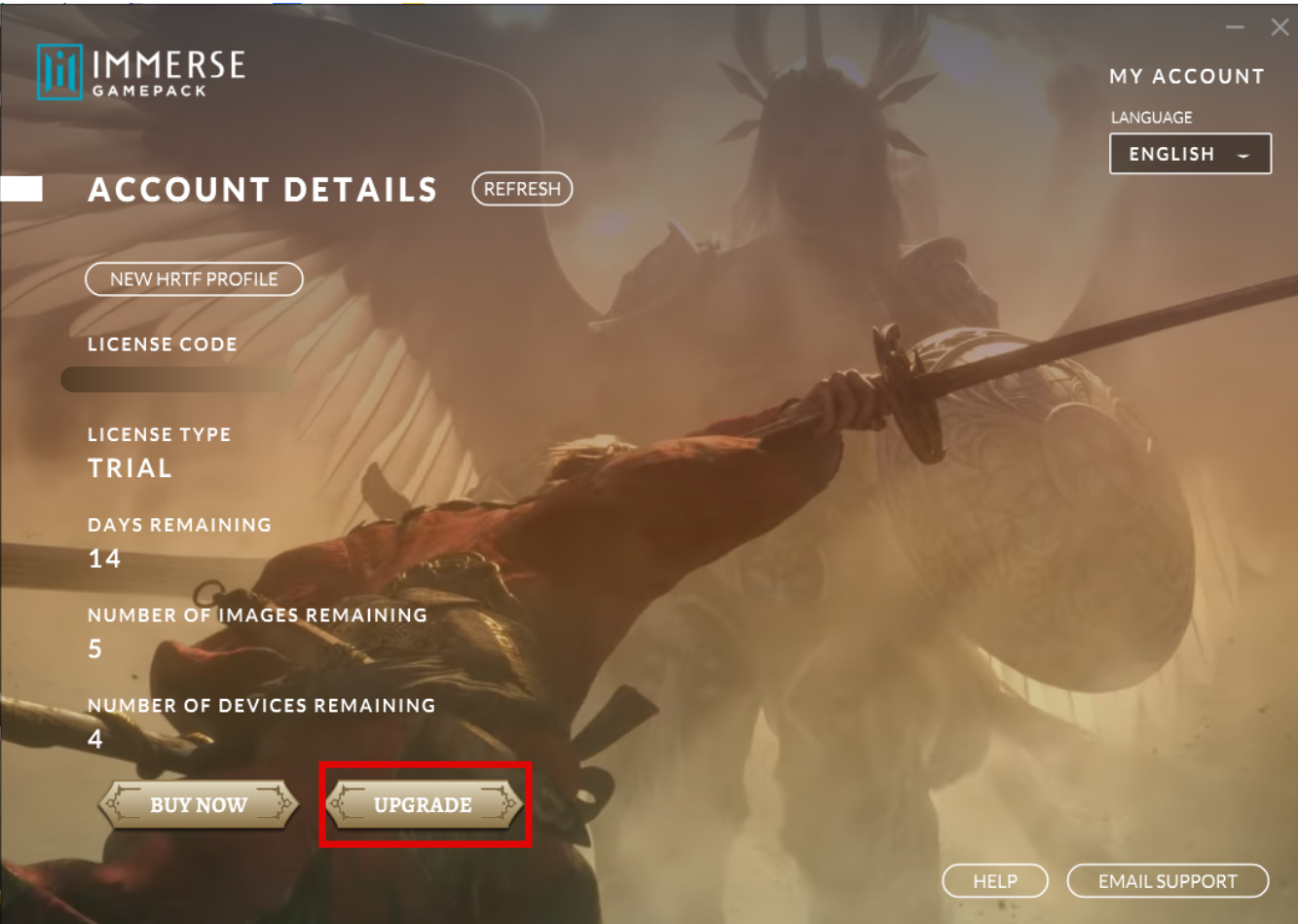 2. Please restart the Immerse Gamepack FINAL FANTASY XIV edition and make sure that 'Enable Spatial Audio' is checked under Sound Setting.
If the issue persists, please email us support@embodyvr.co with your order number and the license code(please check your order confirmation email for that), and we will be happy to assist you.