You can manage your HRTF profile under Profile Manager. You can change the name of your HRTF profile or remove the unwanted profile from the list. You have the option to add up to 10 HRTF profiles by submitting up to 10 images. Each HRTF profile gets the default name Profile_1 to Profile_10. You can edit each of your HRTF profile names to whatever you want.
To do that, please launch Immerse Gamepack FINAL FANTASY XIV Edition App and go to My account--> Manage Profiles.
Choose a profile you want to change the name. Write the word you wish to change to and click on "Change my name." You are now onboarded with the new HRTF Profile name.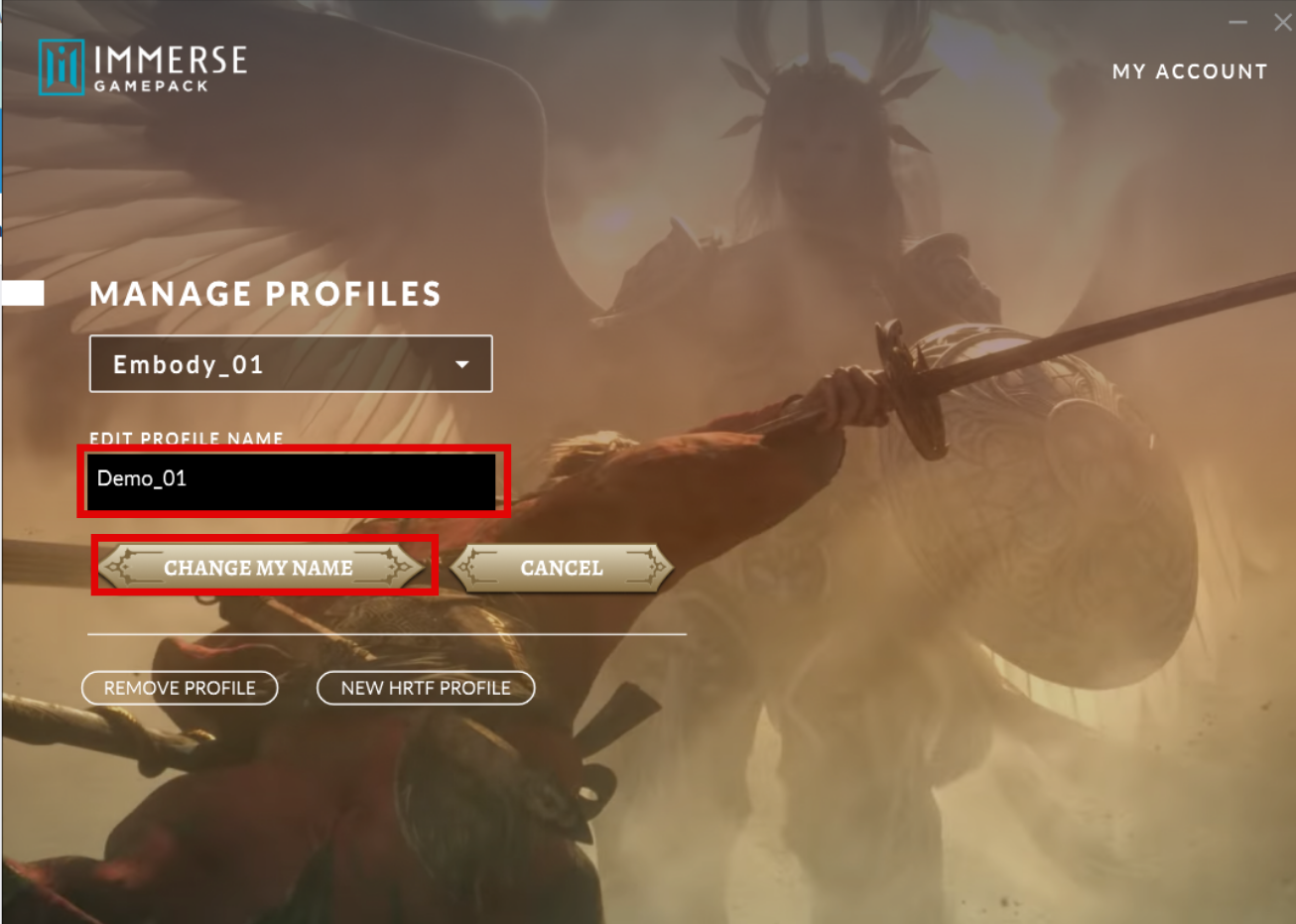 To change HRTF profiles, please return to 'My Account' and select the profile you'd like to hear from the 'Select HRTF Profile' drop-down menu.