We are glad that you enjoyed Immerse Gamepack app. You can get a lifetime license of Immerse Gamepack app only for $19.99, and you can purchase it here.
1. You can buy directly from Immerse Gamepack app, click on 'Buy Now.' Please use the same email you used to activate your trial license. After your purchase, please close and open Immerse Gamepack FINAL FANTASY Edition app, and it will automatically update to your purchased license.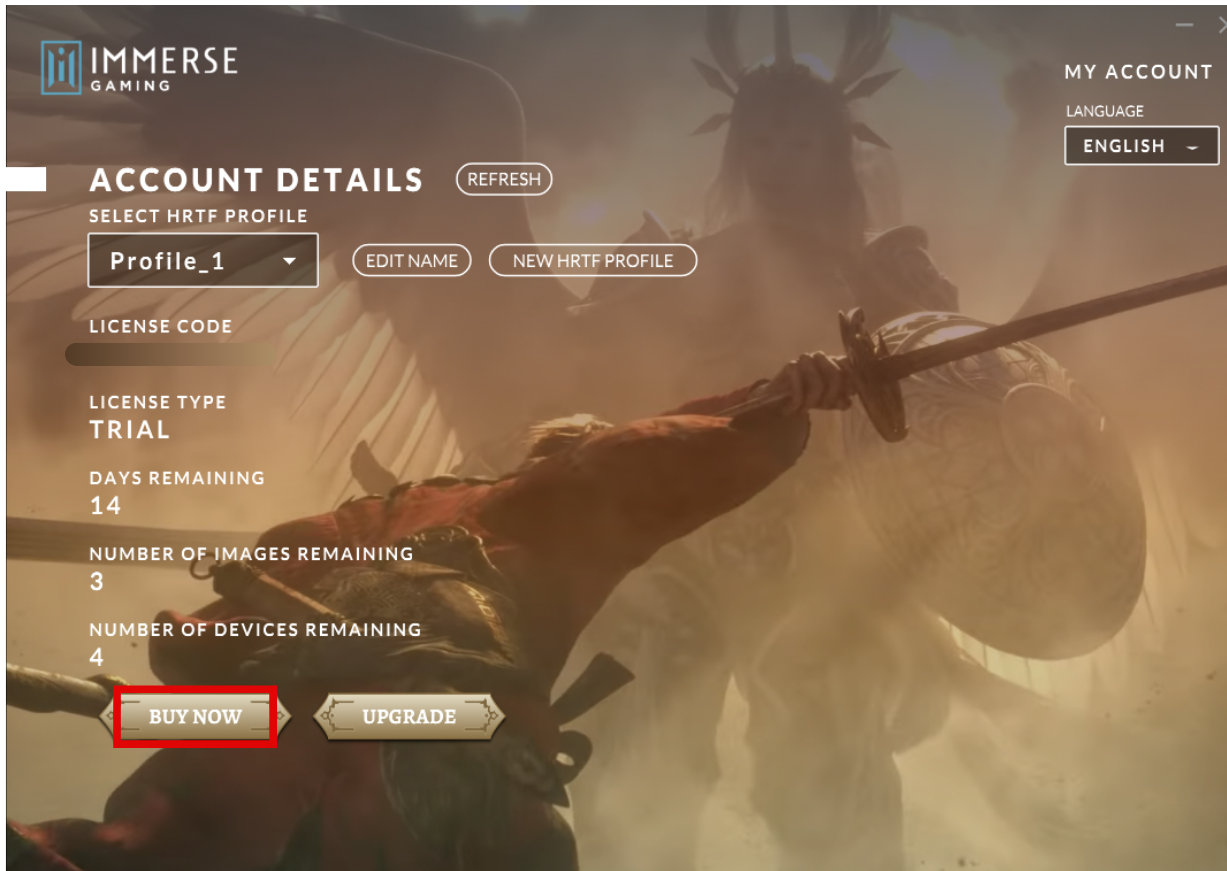 2. If you purchased your license using a different email than your trial signup email, please click on 'Upgrade.'
Enter the license code you received in your email to activate your license.
Please close and open the Gamepack app, and it will upgrade your license. Also, please make sure that 'Enable Spatial Audio' is checked under Sound Setting.