You can download the Immerse Gamepack Installer from here. Once the download is complete, double-click on the downloaded file to unzip and run the installer. The installer should prompt you to select which components you want to install and the directory you would like to install them.
You can also find a link to Immerse Gamepack inside your FFXIV Sound Settings. At the bottom of your sound settings, click the blue Website Button.
Then select Visit Website from the popup: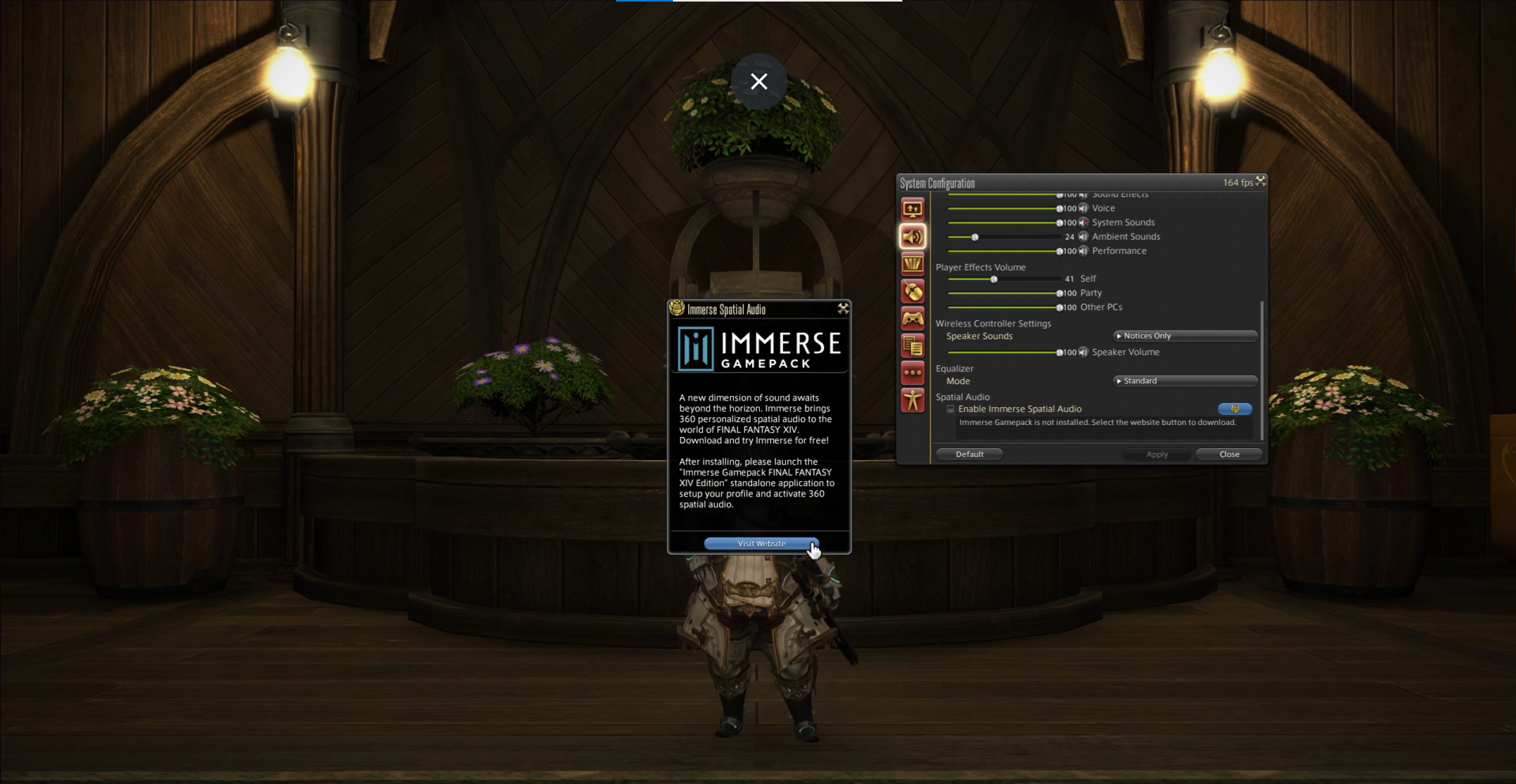 Once on the website, you can purchase the Gamepack or download your Free Trial. If you choose Download Trial, your download will begin immediately. If you buy the Gamepack, you will receive a download link and license code in your email. Once you've downloaded and installed the Immerse Gamepack Final Fantasy XIV Edition application. You can check out the setup guide in this article.